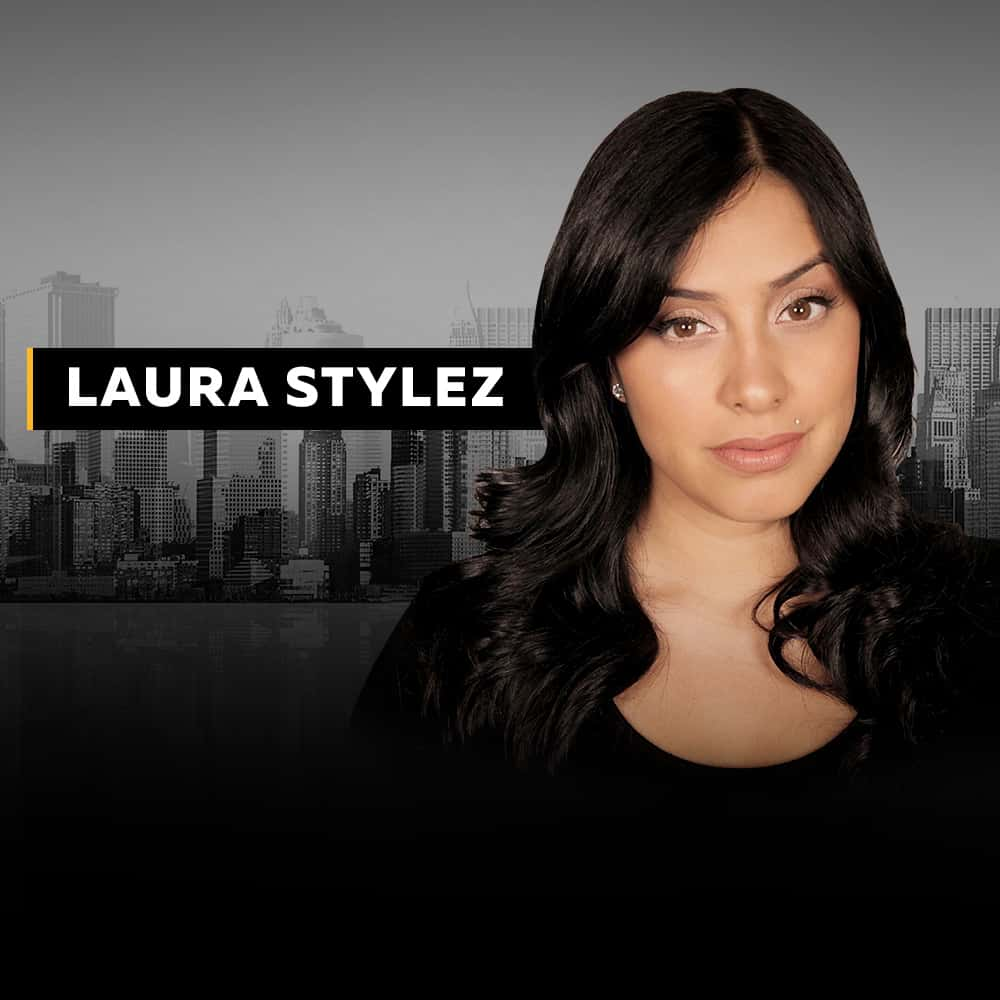 Laura Stylez
"Ebro in the Morning"
Mondays to Fridays 5 a.m-10 a.m.
Saturdays 10 a.m. – 3 p.m.
Laura Stylez is a woman of both style and grace, combined with a heart full of drive and dedication. With over twelve years in the radio industry, the California native is a remarkable force in the New York market, the toughest scene to break into and be heard.  Laura joined the HOT 97 morning show in 2013 as a producer and co-host alongside Peter Rosenberg and Ebro.
In addition to her on-air work, Laura has done voice-over work for Grand Theft Auto V, Pepsi, cartoons and commercials, and she was a lead cast member on VH1's unscripted comedy "This Is Hot 97".  In the U.S. and internationally, she serves as a host at a myriad of nightclubs, award show red carpets and charity events. Besides being a member of the elite Heavy Hitters DJ crew, the entertaining radio personality has released a limited edition jewelry, been featured in magazines such as XXL Magazine, Complex, & Latina, and has been a brand ambassador for Hennessy and Xbox.
Follow Us!
Twitter: @LauraStylez
Instagram: @LauraStylez
Snapchat: @LauraStylez01