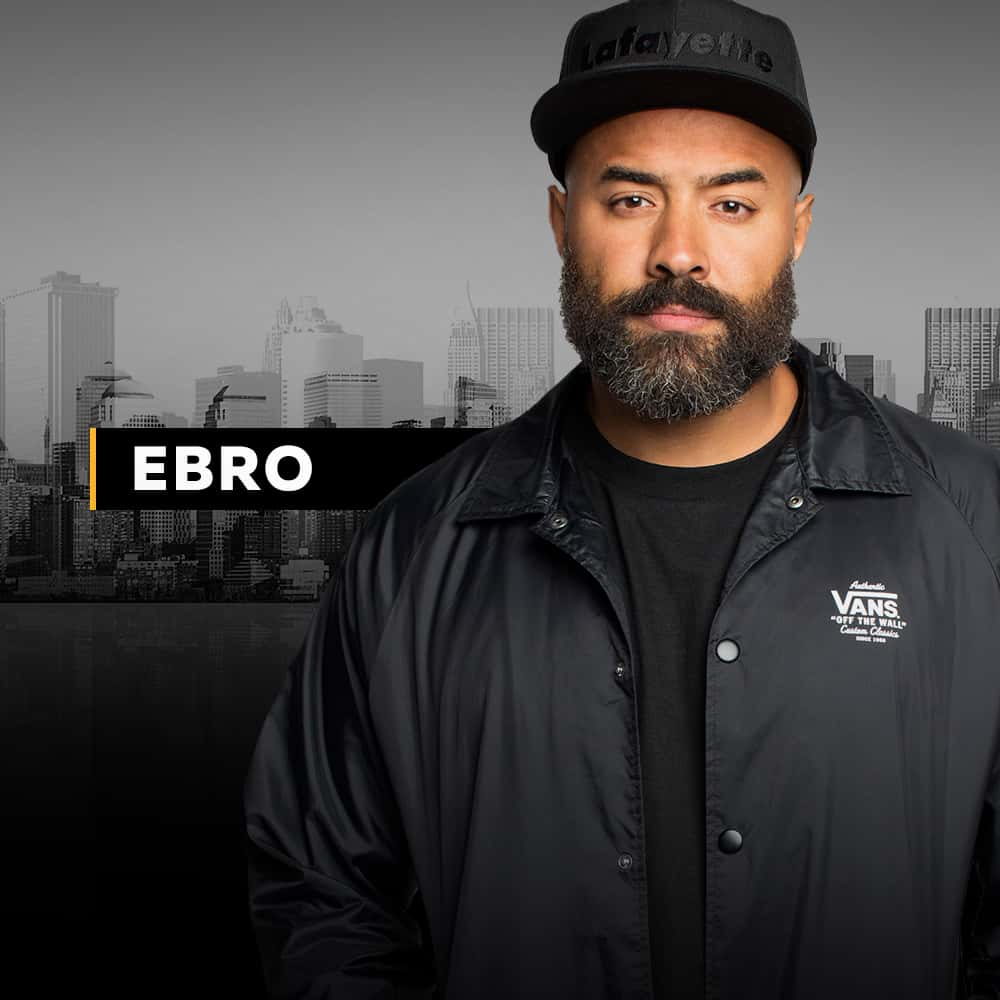 Ebro
"Ebro in the Morning" Weekdays 5 a.m – 10 a.m.
"Ebro in the Morning" is about talkin' sh!t and having the most fun every morning.  From Hip Hop Music to Hip Hop News, this show never fails to be honest. Whether he's going in on the day's events or going at it with fans on social media, Ebro really just wants everyone to love Hip-Hop.  After being on-air from 1990 – 2003, Ebro was hired by HOT 97 to come to New York City, where he worked as Music Director and later Programming Director, and also hosted MTV's "Sucker Free Countdown". Ebro has worked alongside several past HOT 97 morning show co-hosts from 2004 to 2007, before rejoining the team in 2012.  Ebro has taken mornings at HOT 97 to the #1 most listened to local New York Hip Hop show from 6 a.m. to 10 a.m. according to Nielsen Ratings for 2015.
Ebro has been featured in GQ, Rolling Stone, New York Times, Vibe, XXL and more, and has made guests appearances in several television shows including VH1's "Love and Hip Hop: New York" in 2013.  He also appeared in HOT 97's show on VH1, "This is Hot 97", an unscripted comedic look at what goes on behind the scenes at the legendary station.
Follow Us!
Twitter: @OldManEbro
Instagram: @OldManEbro
Read the Ebro in the Morning blog!